GOI at the 20th Meeting of the International Offshore Wind Industry
The WINDFORCE Conference is the central event for the offshore wind industry in Germany. Under the motto "Stronger together: expanding cross-industry supply chains", this year's event revolves around the promotion of cooperation and synergies between the offshore wind industry, the maritime industry and the hydrogen economy.
The BMWK would like to have 50 gigawatts of offshore wind energy on the grid by 2035 and to produce at least four gigawatts of green hydrogen in the North Sea and Baltic Sea – to achieve this, new synergies must be created!
Our US Representative Toussaint Williams will therefore take part in the WINDFORCE Conference together with over 300 national and international experts from the industry. Over 50 technical presentations, a central panel discussion, keynotes, dinner speeches and start-up lectures will be offered. A total of around 70 speakers will share and contribute their expertise.
Please do not hesitate to contact Toussaint with any questions or for further information. We look forward to meeting you in Bremerhaven!
Save the date
Date: June 12-14, 2023 | Location: Bremerhaven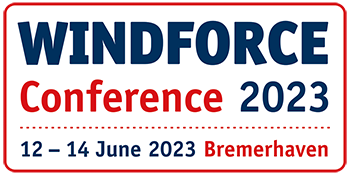 More information about the WINDFORCE Conference 2023 can be found on the official website .