In April, we attended the WindEurope Annual Event 2023 in Copenhagen.
At this annual three-day event, we were once again able to take part in interesting encounters and have detailed discussions. It was a particular pleasure to welcome our Japanese representative, Sayuri Watanabe, as well as Toussaint Williams, who has taken over our representation in the USA this year. The exchange with other representatives of the industry offers the opportunity to advance the Japanese, Taiwanese and US offshore wind markets together.
It was great to see the activities of so many great German companies and organizations such as EEW Group, KODIAK GmbH, TOPseven, Steelwind Nordenham GmbH, Renewable Energies Hamburg (EEHH), WAB eV, Steel Inspect, RWE, HeliService and many, many more who presented the enormous expertise and know-how of the German offshore wind industry.
We are looking forward to the next time!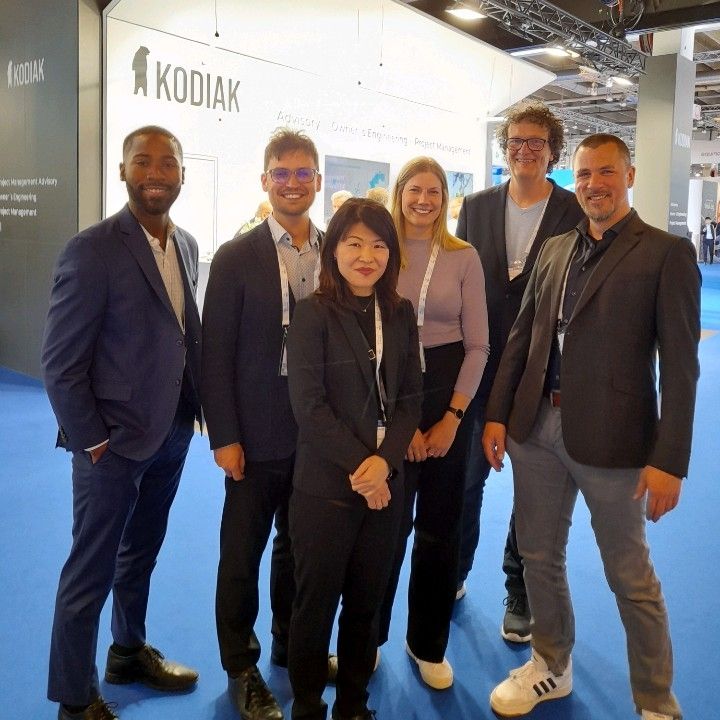 The team at WindEurope2023 (please click for full-size image).
© German Offshore Wind Initiative GOI