On March 23, 2022, the first German Offshore Wind Initiative Summit took place in Taipei (Taiwan) in the presence of high-ranking representatives from business and politics. GOI representative David Chiang put together a full day program of events, divided into a morning session entitled "Embracing RE100" and an afternoon session entitled "Strengthening Local Wind Industry Chain". More than 100 guests followed his invitation and came together in the premises of the Shangri La Hotel Taipei.
Among the guests were representatives of the following companies: Siemens Gamesa, Fichtner, TÜV Rheinland, RWE Renewables, PWC Taiwan, Allianz Taiwan, E.SUN Bank, Deutsche Windtechnik, CSBC Corporation. The research and education sector was also represented by experts from the National Taiwan University and the ITRI (Industrial Technology Research Institute).
But not only business representatives* used the opportunity to exchange ideas and to discover new topics and possibilities for their companies. The dynamism and relevance of the industry was underlined in particular by the great interest shown by Taiwanese local and state politicians. So it was a particular pleasure to welcome high-profile guests like Tom Chou (Commissioner of the Department & Mayor's Office for External Affairs in the Taipei City Government ), Wen Sheng Tseng (Vice Minister of the Ministry of Economic Affairs ), Cheng Wei Yu (Director General in the Bureau of Energy ) and Dagmar Traub Evans (Deputy Director General at the German Institute Taipei ) to welcome.
The exchange of valuable insights, experiences and recommendations was of great value to all stakeholders in the industry and will hopefully lead to new and creative perspectives for the future. The next German Offshore Wind Initiative Summit in Taiwan is planned for May 2023.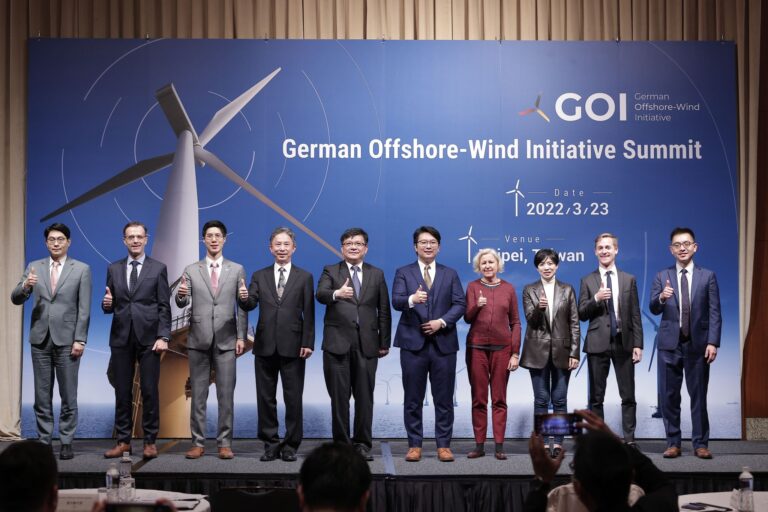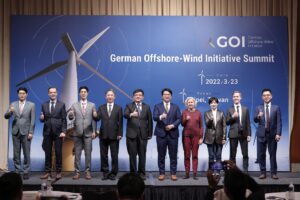 David Chiang with the speakers of the morning session (please click for full screen).
© German Offshore Wind Initiative GOI.
Summary press release of the morning session as PDF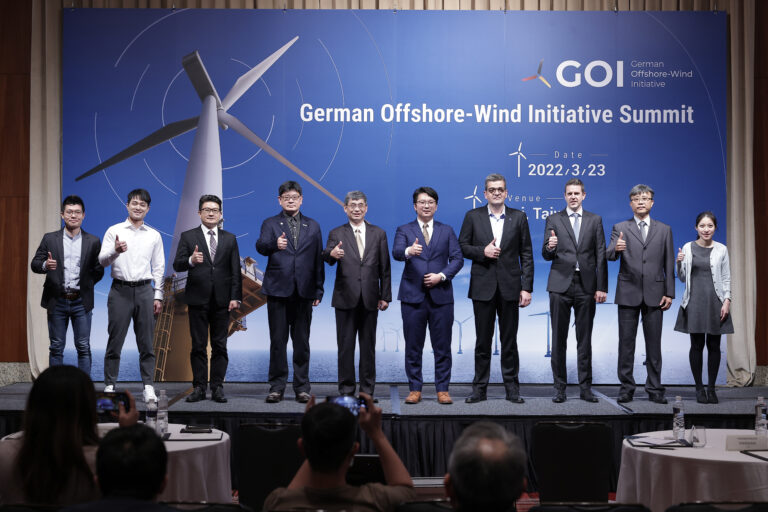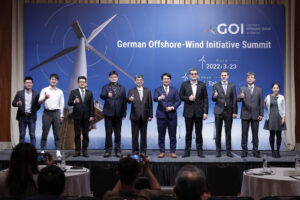 David Chiang with the Afternoon Session speakers (click for full-size image).
© German Offshore Wind Initiative GOI.
Summary press release of the Afternoon Session as PDF
More impressions of the event: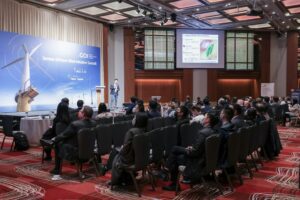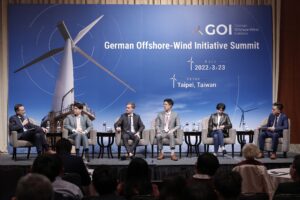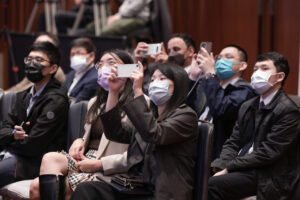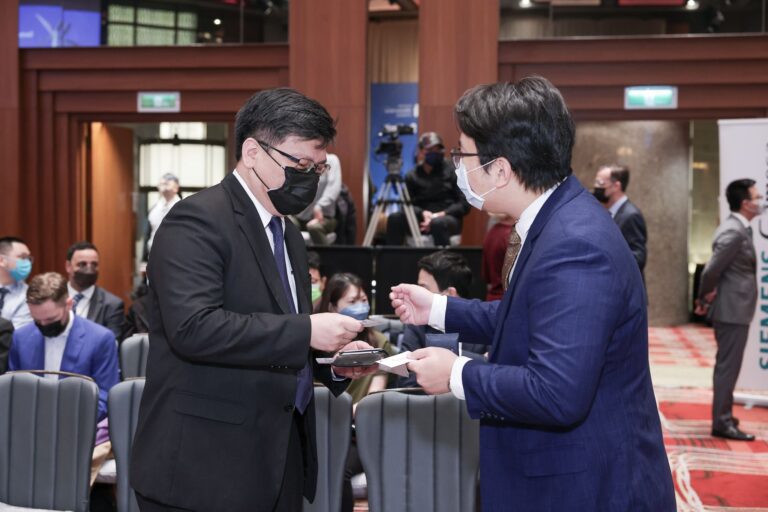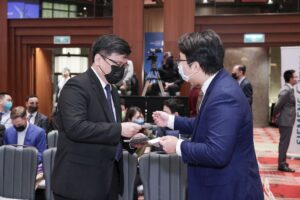 Read more about Taiwan's "RE100" mission here .
National reporting on the German Offshore Wind Initiative Summit in Taipei:
14th March 2022 : https://money.udn.com/money/story/5722/6163543
24th March 2022 : https://money.udn.com/money/story/5635/6186833
Here is the video recording:
You couldn't attend the event live on site? No problem! You can watch the recording of the sessions on our YouTube channel: